Shri Anjan Kumar Goswami
The Sole Sebait & Trustee Mandir Shri Govind Devji Maharaj, Jaipur,
"Jaipur Ke Araadhya Dev"
The Person, Features & The Fragarance
Age : 65 Years (D.O.B. – 6-6-1949
Son of : Late Shri Pradhyumna Kumar Goswami,
Former Sole Sebait & Trustee, Thikana Mandir Shri Govind Devji Maharaj, Jaipur
Life, Aims, Creativity & Contibutions:

A Dedicated N.C.C. Cadet during his student life; deeply impressed with Swami Shri Vivekananda, he entered into the service of Lord Shri Govind Devji Maharaj at the age of 18 years only. Formerly remained at Shridham Vrindavan till the year 1982 and took his intensive practical lessons in Thakur Shriji's Seva Pooja, rituals and spiritual divine routine and non routine specific knowledge.

Shri Anjan Kumar Goswami set his aims not only to spread Lord Krishna's Divine Message of universal peace, fraternity and Heavenly love to the world community, but also dedicated himself to the cause of humanity, to the cause of suffering mankind and to the cause of all the living beings at large!


Came to Jaipur in 1982 to actively assist and support his father, the late legendry man Shri Pradhyumna Kumar Goswami.


In the year 1997 after the death of his father, he succeeded to the Sole Sebaitship & Trusteeship of the more than 5,000 years old Great Heritage of Indian Culture, The Divinity at Mandir Shri Govind Devji Maharaj, Jaipur, (Popularly known as " जयपुर के आराध्य देव !")


Soon with his dynamic and dedicated approach he became darling of the devotee community and people of Jaipur; AND made his presence felt in their hearts.


Following the principles of "Sarva Dharm Sam Bhav" & "Vasudheiv Kutumbakam", not only did he harness the communal unity &harmony in Jaipur, he did serve the humanity with his social service & allied campaigns. He worked for the cause; not for applause and is regularly engaged in :

(a) strengthening communal harmony; motivating secular ethics and boosting moral values by spreading the message "A hand extended to help other living being is like joining your two hands for prayer to your GOD".
(b) working for Promotion & Proliferation of A Green Earth & A Happy Female Child, by arranging talks & meets in the temple campus !
(c) arranging medical camps, in the temple campus
(d)initiating blood donation camps, in the temple campus
(e) organising camps for the aid to weak, disabled and handicapped persons, in temple campus,
(f) contributing to flood relief,
(g) For Uttarakhand's Calamity (like of which had happend never before), he did much
& contributed to Relief Fund,
(h) he has provided for Moksh-vahini Services, available from temple campus
(i) made donations to Chief Minister's Fund and like wise, aimed to help the victims of
unexpected calamities,
(j) his contributions and attachments have made his presence felt in welfare programs of
human beings, birds and animals alike. He provided for availability of the water in the
scorching heats for the birds at maximum possible places in the city by distributing
parindas ; Under his stewardship, the temple commits itself to the security, service
& betterment of the Cow and motivates the people at large to this benevolent &
pious cause!
(k) Scheduling regular Spiritual Discourses, Shri Mad Bhagwat Katha weeks and other divine activities giving a fillip & boost to making a better society with integrity, tolerance, brotherhood and high moral values. http://www.govinddevji.net/Social.htm


Initiated and made Renovation, beautification and landscaping of
The Garbh Grah,
Parikrama Parisar,
and passage of Mandir Govinddevji
in line with the heritage vastu of Pink City, Jaipur,


Newly Constructed Court-yard in all its beauty of Rajasthani sculpture combined at the same time with utmost comfort to the Darshnarthi Public, is his fond contribution.


Besides Mandir Govind Devji. he did renovate, repair and gave a beautiful heritage touch to around 11 temples in Jaipur (The history of these temples relate to some 300 years back)


Running of battery driven car in the Mandir Campus from outside the main gate up to Mandir Garbh Grah & return, for weak, disabled and handicapped is his gift to the service of devotees


Recognition by The Guinness Book of World Records of the Recently built Satsang Bhawan at Mandir Govinddevji for the benefit of the Public of Jaipur is a world over marvel of construction, the symbol of Indian Excellence with a single span of 119 feet ! This is a credit that describes his person; It was a dream realised which he saw for the devotee public & for the spiritual & ethical uplift of the people at large!
http://www.govinddevji.net/guiness.htm


Live online Darshan on internet for the benefit of devotees abroad and for those who cannot for some reason personally come to the temple is one of his contributions; very much benefiting the public and being extensively liked .
http://www.govinddevji.net/live.htm


The renovation, beautification, landscaping and touch of glowing Jaipur Heritage Vastu to Radha Madhav Mandir and Natvarji Mandir at Kanak Ghati and complete transformation of Kanak Vrindavan Gardens in association with Hindustan Charitable trust became a land mark and bench mark in the works relating to restoration of heritage at Jaipur


Website, www.govinddevi.net with salient features for the benefit of public at large, students in world heritage, intellectuals studying history of Lord Govinddevji and cultural, social and spiritual heritage of Jaipur (The Pink City Of India), is his valuable contribution.
A man of vision & wisdom, determination with dedication, creativity with gravity and humanity, Shri Anjan Kumar Goswami realising GOVIND in every soul, has proved himself A True Servant Of "JAIPUR's AARADHYA DEV" (जयपुर के आराध्य देव) , Thakur Shri GOVIND DEVJI Maharaj ! A true human being dedicated to the welfare of the mankind!!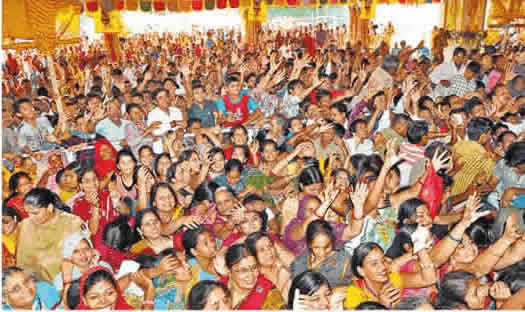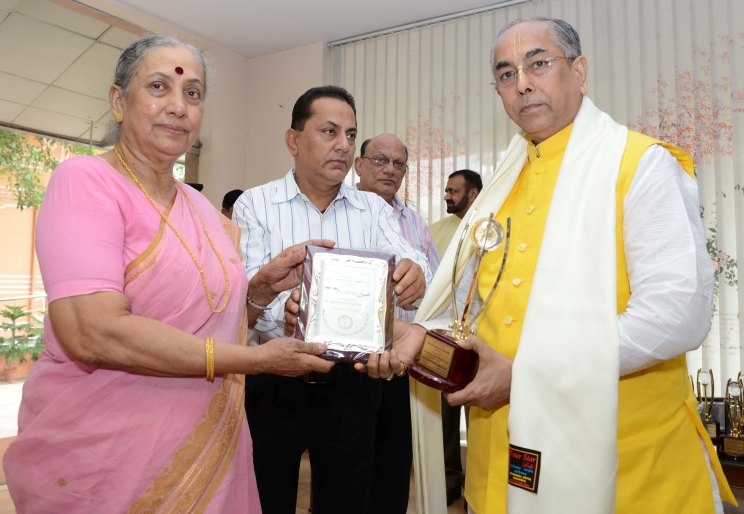 111111