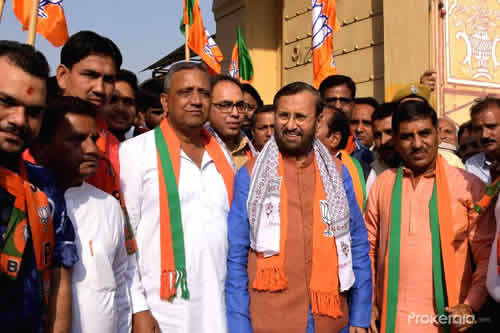 Shri Prakash Javadekar,Union Minister, Ministry of Human Resource Development (MHRD), Government of India Visited Mandir Govinddevji, Jaipur to Pay his Homage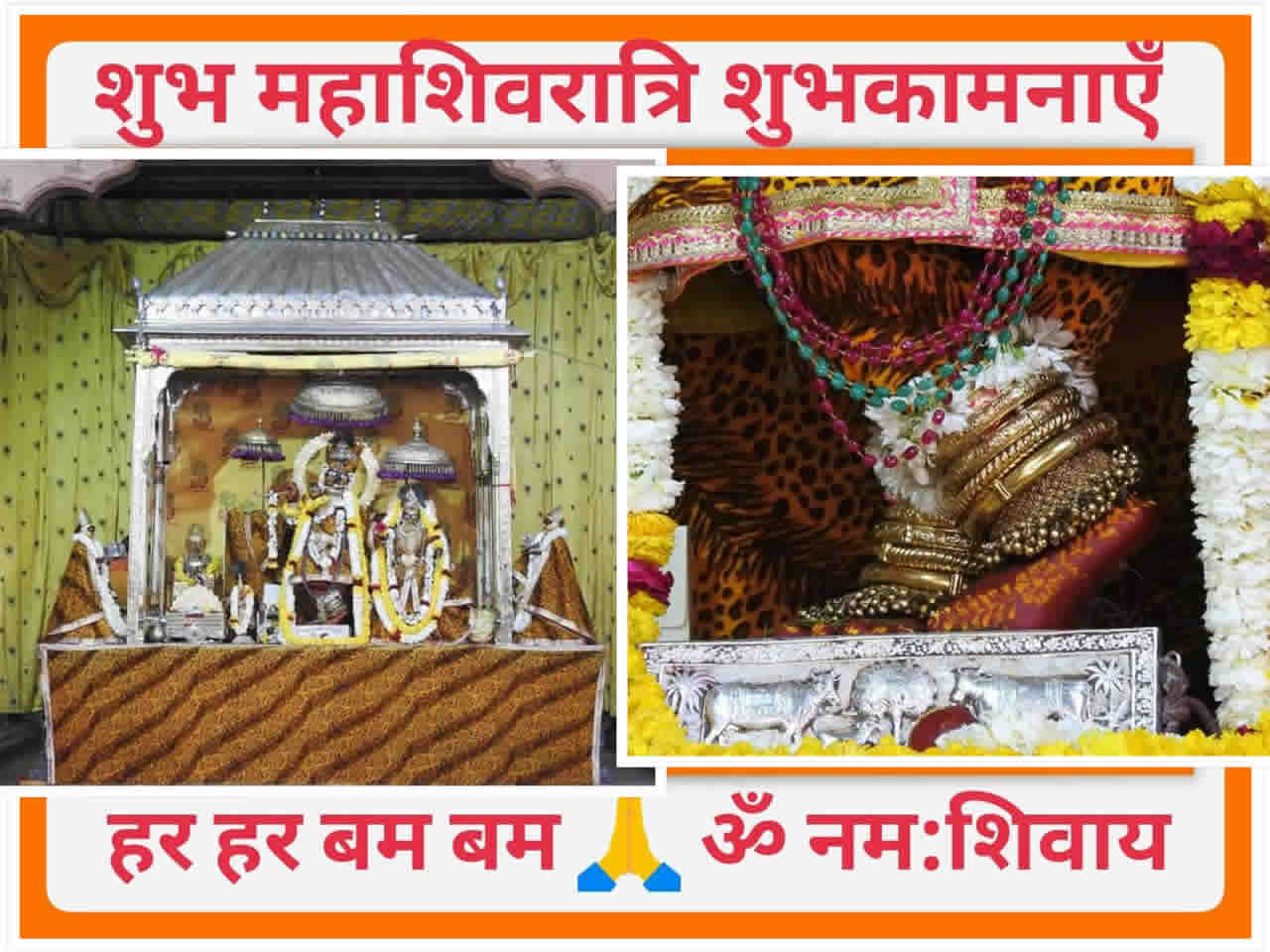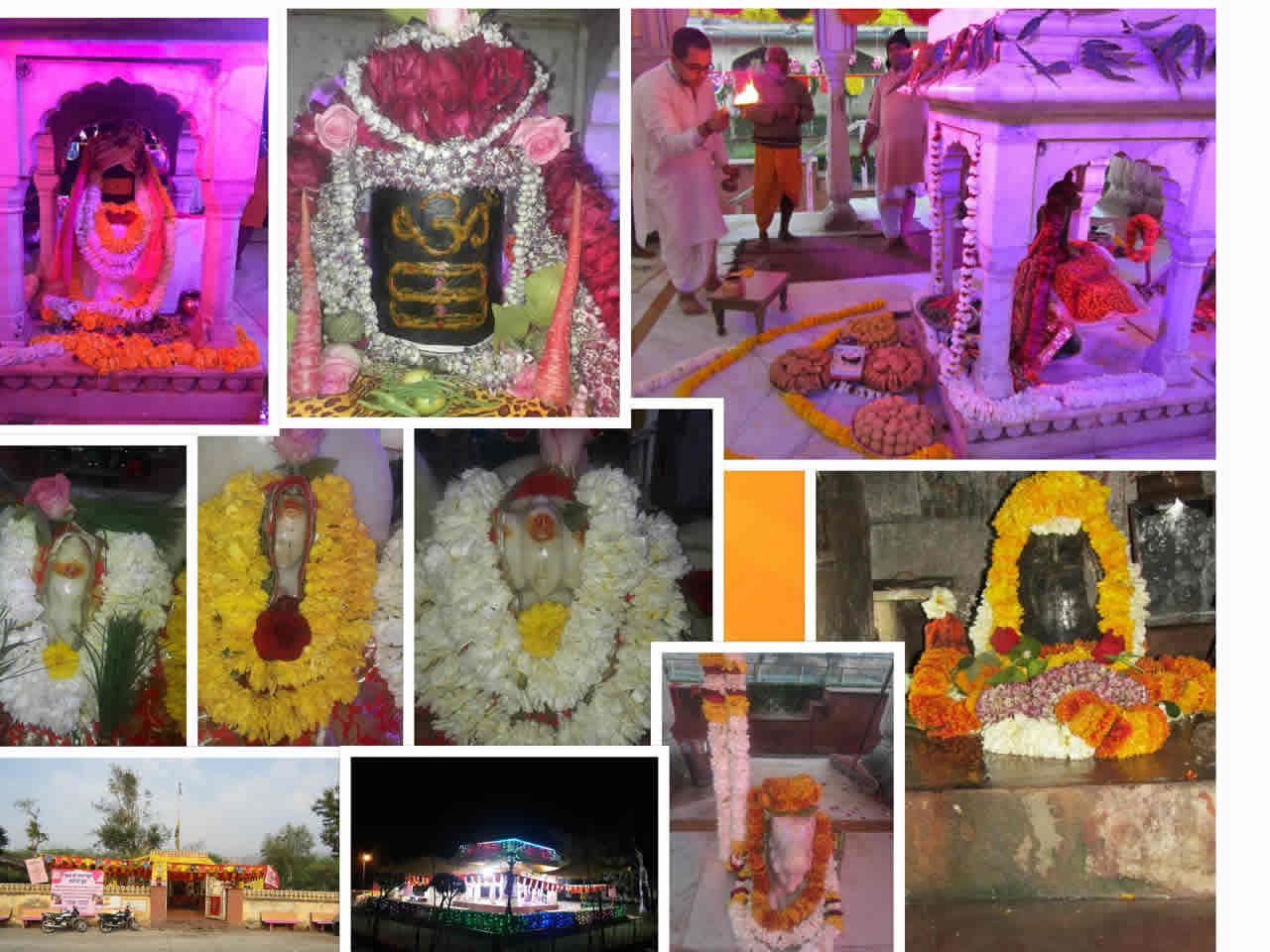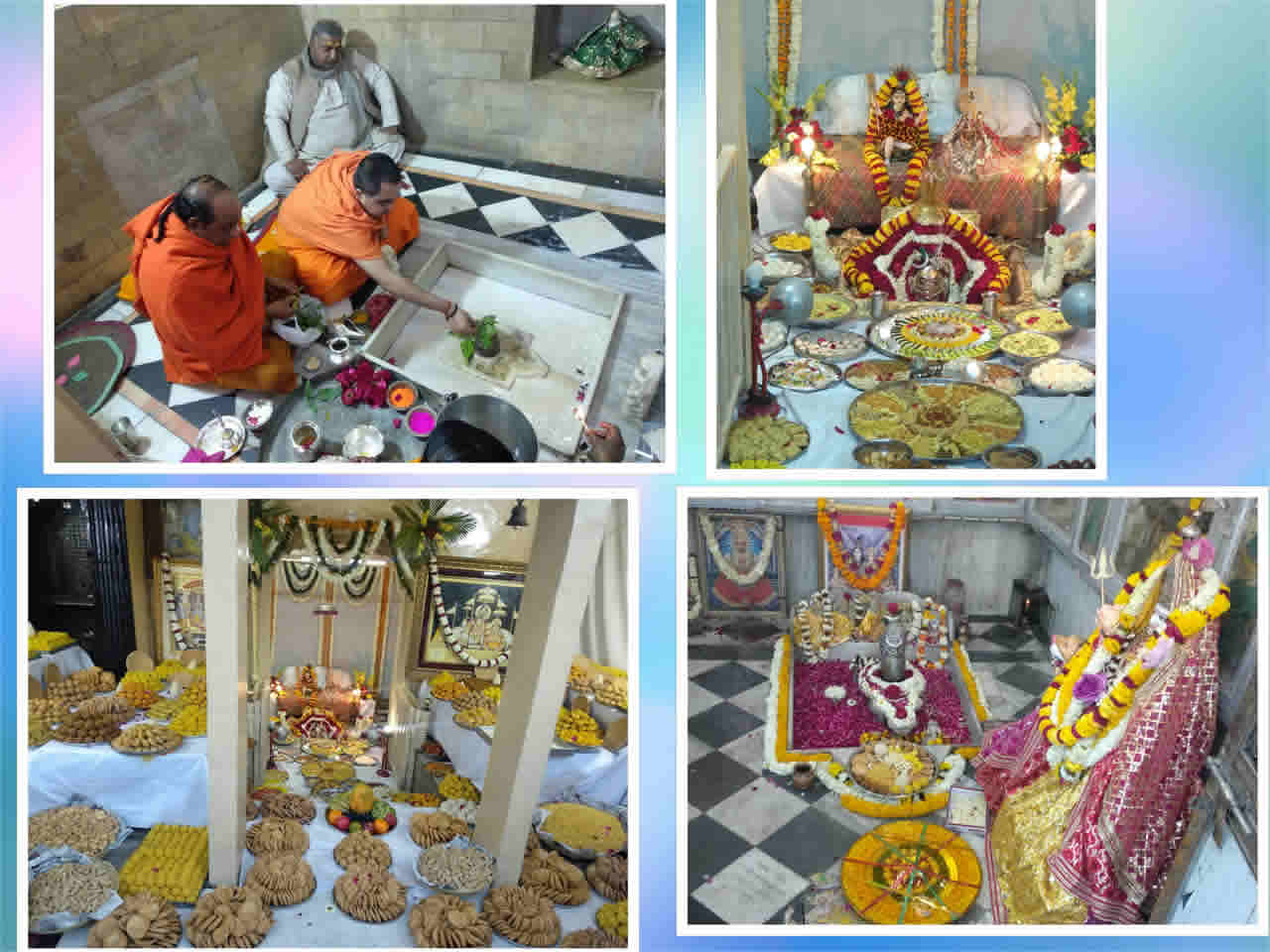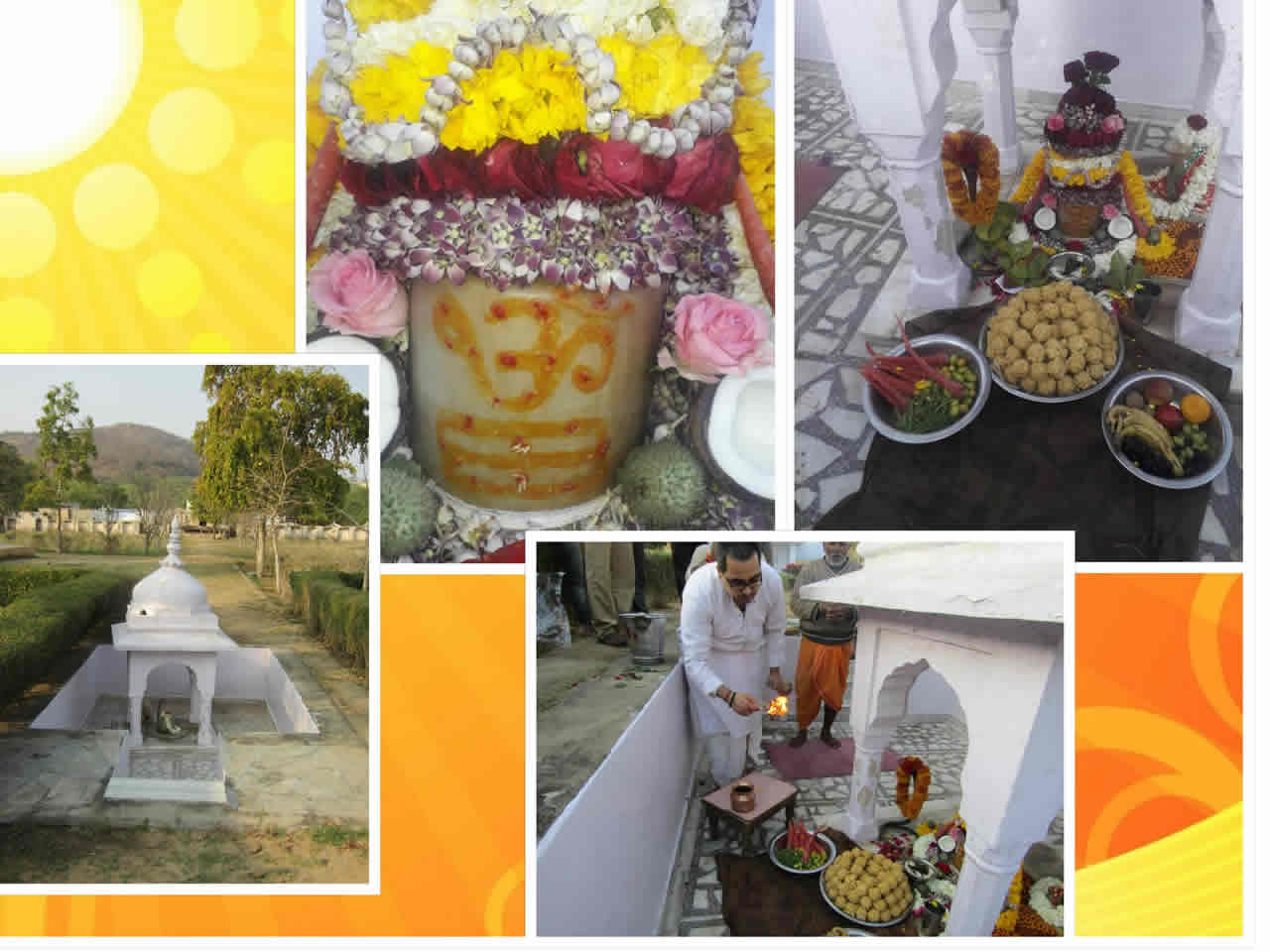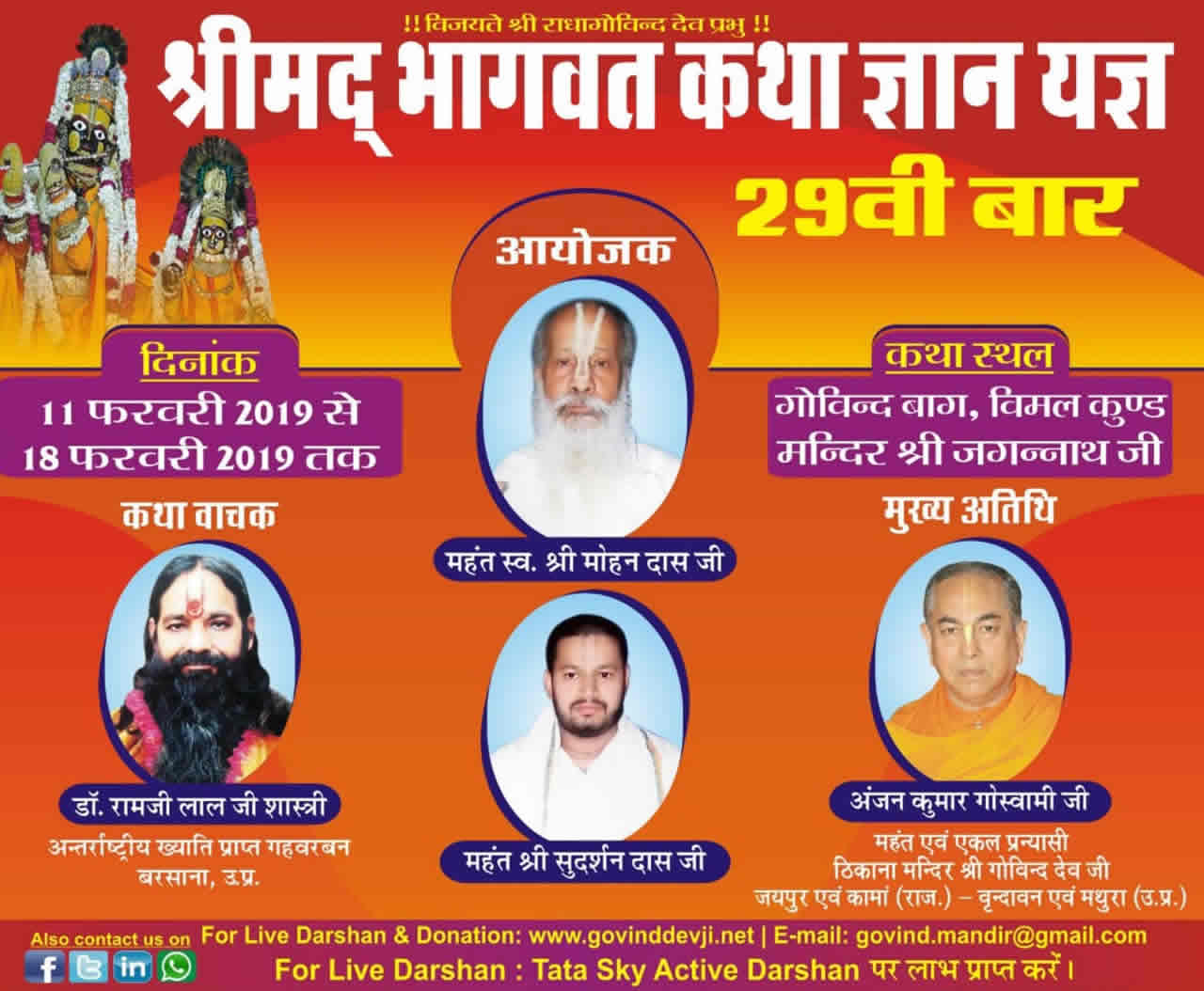 कामा (कामवन) में श्रीमद्भागवत कथा महायज्ञ - यदा तदा यथा तथा तथैव कृष्णसत्कथा.....

11.8.2018 को श्री राहुल गांधी मंदिर श्रीगोविंददेवजी जयपुर में 5.45 pm ग्वाल झाँकी में पधारे एवं चौखट पूजन किया। महंत श्री अंजन कुमारजी गोस्वामी द्वारा उनको ठाकुरजी का चित्र , दुशाला , प्रसाद , लॉकेट , दुपट्टा , गोविंद गाथा पुस्तक , व्रतोत्सव पुस्तिका प्रदान किया गया ।
इस अवसर पर श्री अशोकजी गहलोत एवं श्री सचिनजी पायलट को प्रसाद दुपट्टा प्रदान किया गया ।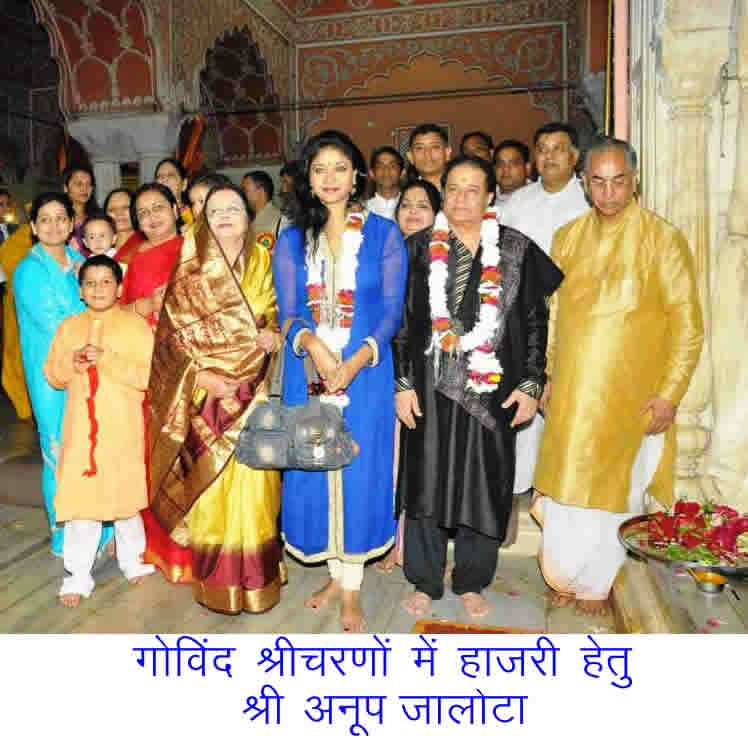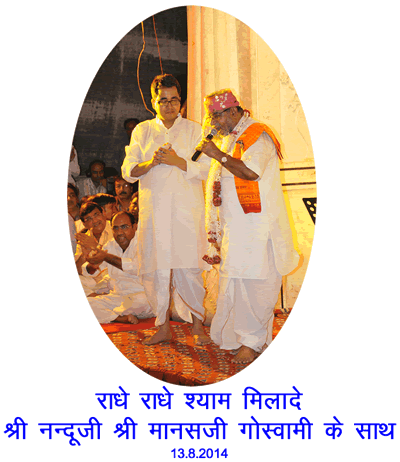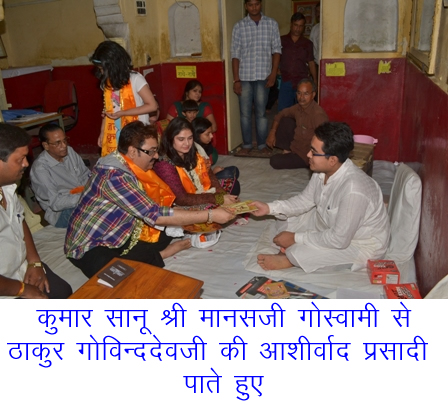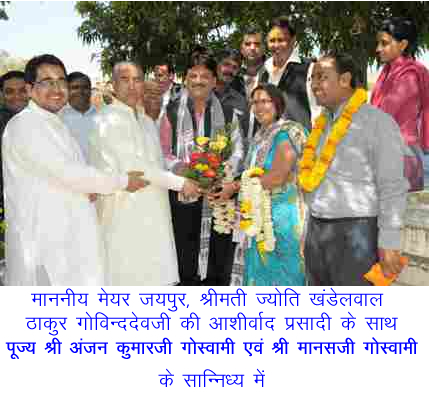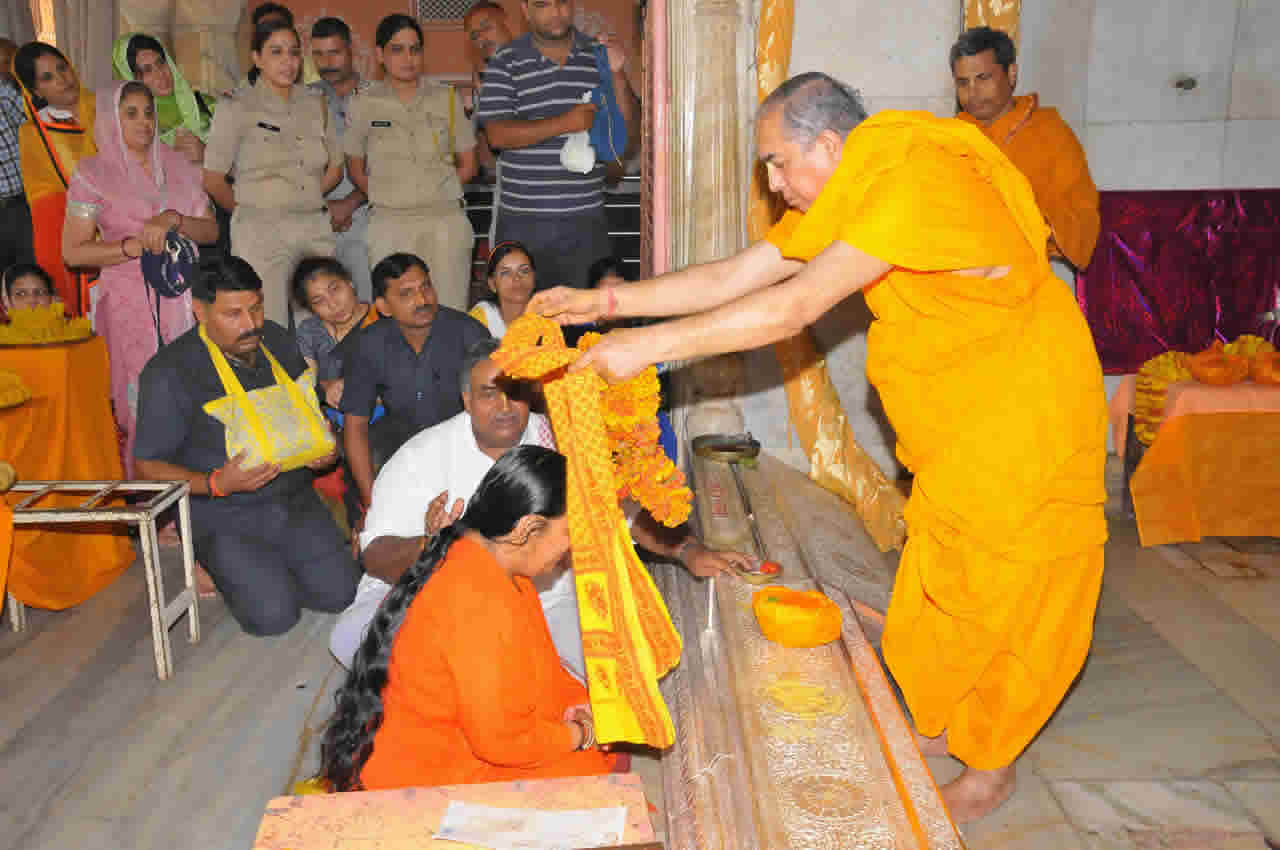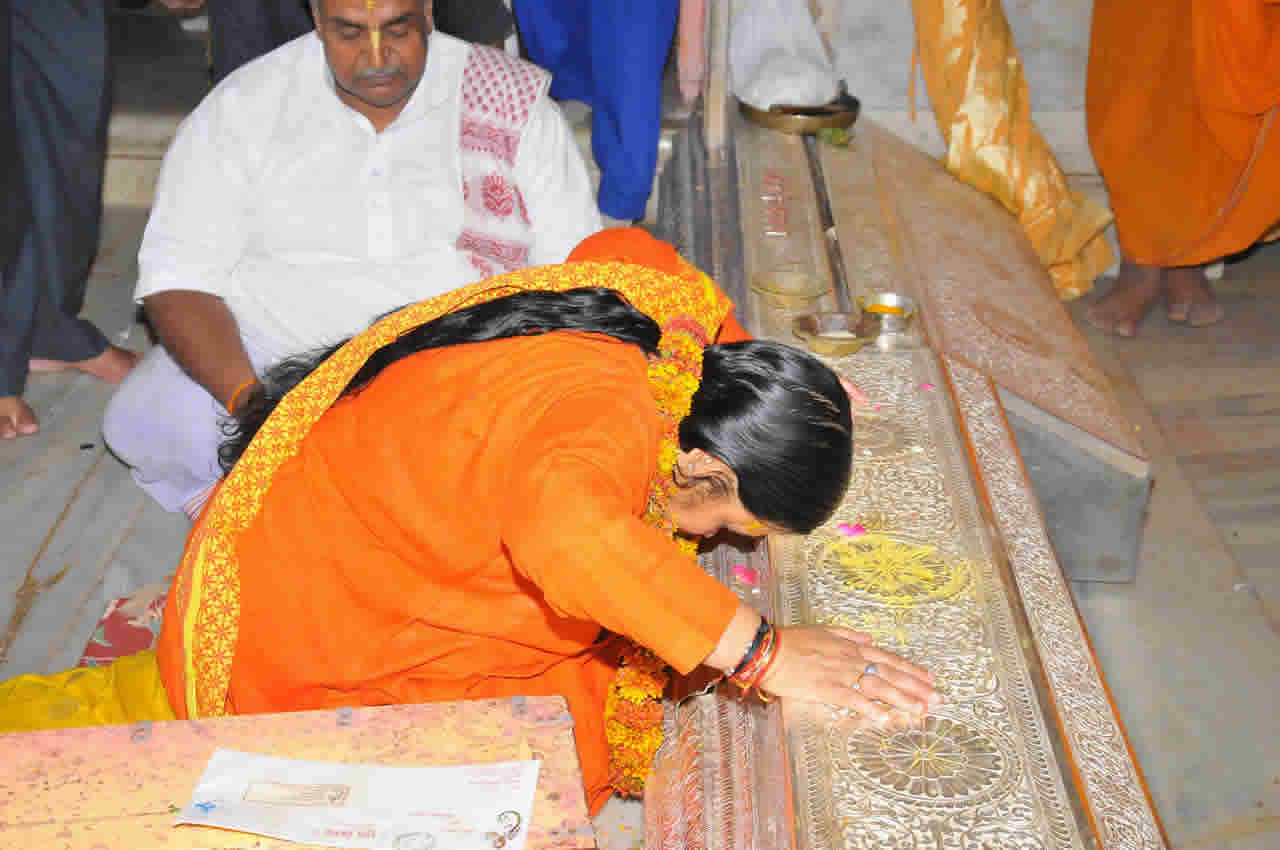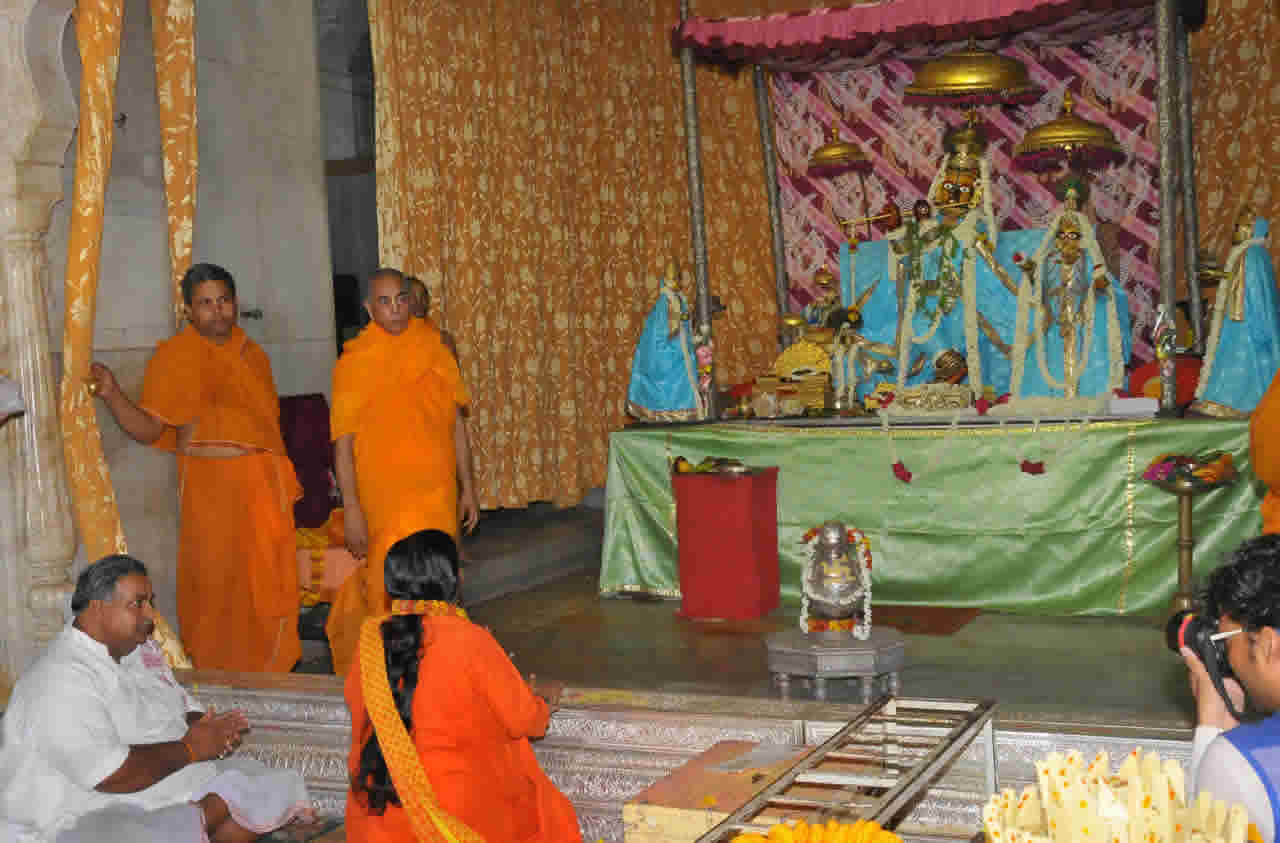 The Temple
Thakur Govind Devji Maharaj is the Nucleus & mainstream
of the Religious Faith of the People of Jaipur.
Temple's Aim of Perrenial Love with "Krishna Bhakti" truly tends to finally attain the Universal
Bonds of Peace Prosperity & Pleasure !!
Temple's Commitment to the Service of the Sacred Cow symbolises its Religious, Economic &
Scientific Importance in the lives of the People of This Sacred Soil !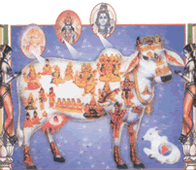 Heartening it is to See that The Great Indian Heritage of Madhviya Gauriya Sampradaya has
very well been Upheld by This TEMPLE ... AND The Persons Directly Behind These Heights of
This Spiritual Light House are :
Late Goswami Pradhyumna Kumarji Anjan Kumarji Goswami Shri Manas Kumar Goswami
the just previous Sole Trustee & Father of The Present Sole Trustee & Sewadhikari, The Tikai Son of The Present Sole Trustee
the Present Sole Trustee Anjan Kumarji Temple Shri Govind Devji Maharaj ANJAN KUMARJI GOSWAMI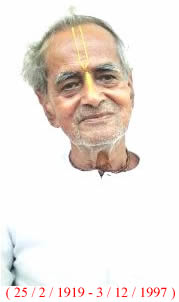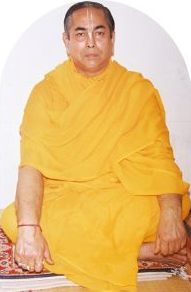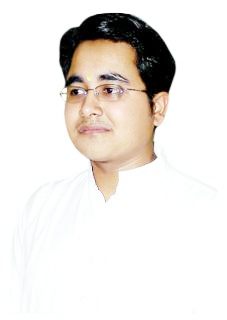 The Dedicated Sacred Soul The Magnetic Person The Dynamic Supporting Hand
whose vision & commitment only, Leaving no stone unturned with his ever untiring dedication
brought a True heavenly experience to bring in best of comfort & to the cause of The Temple &
For the Devotees in the Temple ! convinience to the Devotees ! the Visiting People !
The interesting thing About His Holiness Late Goswami Pradhyumna Kumarji which is known
to very few people is that he was born in the same Nakshatra in which he left for his heavenly
abode !
The Temple has constantly advanced Ahead on the Path Paved by the Great Lord Chaitanya
Mahaprabhu On this Indian Soil some 500 years ago, previously under the Able Stewardship
of His Holiness late Goswami Pradhyumna Kumarji AND now under the Magnetic &
Charismatic leadership of The Present Sole Sebait & Sole Trustee Shri Anjan Kumar Goswami !


email : govind@govinddevji.net